The Beginner's Mobile Workbench
A place for your tools.  And it's on wheels.
After the patio table and sofa, I was ready for the next level.  I had been watching Steve Ramsey's  YouTube channel.  This guy is just great.  Many excellent videos to get folks started on this hobby.....basics of the miter saw, gluing wood, and safety just to name a few.  
The BMW 👀
Steve has his own website at weekendwoodworker.com.    I was really excited to find his plans there for the Beginner's Mobile Workbench (BMW).  My own BMW is pictured above!  
Thus far, I had been working on our portable tables (much to my wife's chagrin) or the ground with lots of squatting up and down.  I ain't no J.T.Realmuto.   So the BMW was the perfect next project for me.    This is a 4-foot wide work area made of 2x4, 1x2, and plywood.  It's a place for my stuff so I don't have to play hide and seek with my tools.  And it's on casters so you can position it anywhere you want and put it away when done.  The garage serves as my work area and it takes me just a couple of minutes to get things in place.  
This project is all cross-cuts (no miters or bevels) so all you need is the miter saw to make those nice 90-degree cuts.  I don't recommend freehanding the circular saw on this.  You can play around with ways to get straight cuts but it's so much easier with the miter saw.  
You can find Steve's excellent plans here: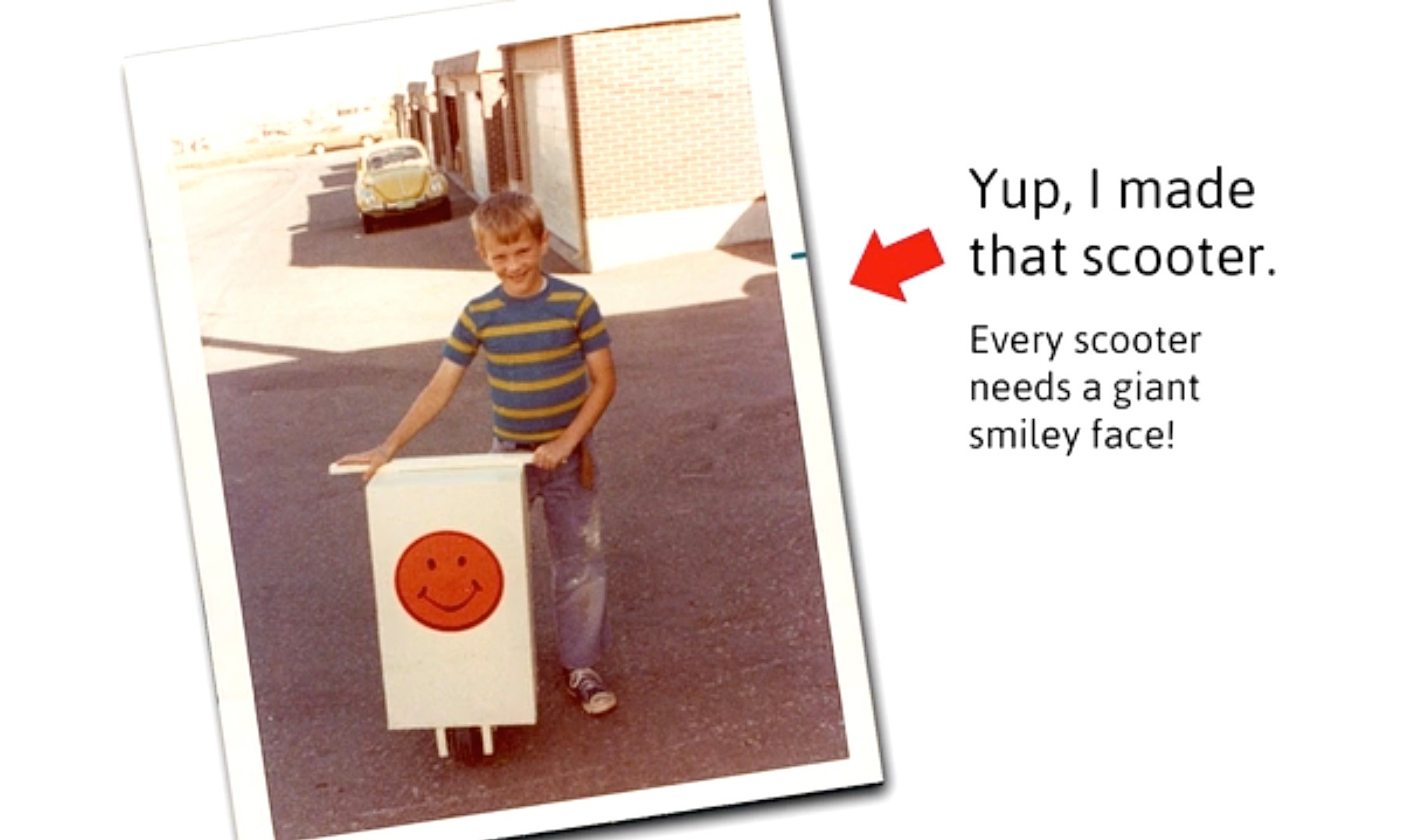 Steve's website is great.  The plans for the BMW are free and are accessible by joining his mailing list.   Go for it...Steve's mailings are enjoyable and there's no spam.   He suggests the tools you need to get going.  The plans explain the buy list, the cut list, and the assembly steps.  He breaks the work down into Saturday and Sunday chunks, with accompanying videos and assembly details.    
For the plywood, I bought a 4' x 8' sheet.   I don't have a pick-up truck and the saw in the store was out of order.   So I brought my circular saw and a couple of sawhorses with me to the store.  I bisected the plywood in the parking lot (this tip came from Steve too).   I got a weird look from someone in the parking lot but who cares.    I'm making a BMW daggum it!
With the BMW there's no concern with making holes in the top of it or making a mess.  In fact, at times, I've purposefully screwed two 2x4s to it in an L shape.   This served as a jig to help me make square connections on a project.    I write notes all over it too.   At some point, I can replace or add another layer of plywood to refresh the tabletop.
Bells & Whistles  🔔🎉
I keep adding cool features to my BMW:
installed a middle shelf on both sides so I can store more stuff.
added a decorative piece of 1x2 to those sides so that items don't fall out.  i made miter cuts on the ends of these additions so that it looks fancy.
screwed-in hooks on the front,  just below the tabletop.   These hold my eye and hearing protection, my speed square, etc.
I suggest large-sized coasters for the wheels.    Mine are a bit too small.   Bigger ones would have been better.  
Success 👍
I staked out my 4-foot area of the garage to be the home of my BMW.  I was so impressed with Steve's stuff and thrilled with how things turned out, that I signed up for his first course on his website.     This includes 6 projects that add cumulative skills as you go.   I will share my experiences in upcoming posts!
Today's Quote 🗯
I remind myself each morning: Nothing I say this day is going to teach me anything.  So if I'm going to learn, I must do it by listening.   - Larry King